Webinars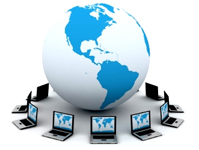 Going Beyond the NPS to Discover Better Ways of Measuring the Customer Experience (42 Minutes View Time)
This webinar helps guide participants on current global best practices (a better way) of enhancing the process, content and action planning components of an existing and/or new "measuring customer feedback" program. Dennis Chapman Sr. (founder and CEO of The Chapman Group and LoyaltyProfessional) speaks to a recognized approach, the Net Promoter Score (NPS) and how an organization who is utilizing this methodology can also consider advancing their customer experience measurement program forward (measurements and metrics). The webinar is intended to make participants think, re-evaluate and re-energize initiatives around knowing and measuring their customer's experiences. Bottom line; ideas for having the "right" and most important customer facts and then turning these facts that drive loyalty and in-turn revenue into action!
Asking the Right People the Right Questions to Get Actionable Customer Feedback Data (35 Minutes View Time)
Do your customer surveys give the insight your organization needs to influence and impact important customer relationships?
If not, then you are not alone…
Most organizations have a similar challenge… they get lots of customer survey data, but no indicators or best practices on how to use that data to optimize customer relationships.
Generally speaking, organizations find themselves in this predicament for 2 reasons:
● The questions being asked in the survey are not "actionable" questions.
● The right questions are not being asked of the right people in the customers' organization
On this webinar, Dennis Chapman Sr., Founder and President of The Chapman Group will address these 2 challenges by presenting survey question best practices and processes that his own LoyaltyProfessional™ team uses in optimizing Fortune 1000 customer survey programs. The approach(es) to customer surveying shared on this webinar will help your organization:
Develop and ask "actionable" survey questions

Align questions to customer contact roles

Use surveys to support and develop customer relationships

Transition your customer survey program into a competitive advantage
A Case Study on Client Loyalty: Converting Ideas Into Action (51 Minutes View Time)
Due to popular demand, a rebroadcast (to a different audience) of the webinar on converting ideas into action
A Case Study on Client Loyalty: Converting Ideas Into Action (40 Minutes View Time)
Discover what clients (of varying sizes) are doing to hear the voice of their customer, and how people are collecting this information, and transitioning the knowledge from their customer into action – benefitting everyone involved in the process.
Seven Signals That Indicate Customer Loyalty (45 Minutes View Time)
The webinar follow up to the white paper of the same name… Josiah Royce, an American philosopher in the mid-to-late 1800's, claimed that the trait of loyalty was most often associated with political institutions, religion, war, and family. In these situations, people had one key influence in common – a passionate link to a "common cause." We believe that you build loyalty when you and your customers are aligned to a common cause relating to these seven key factors.
How to Retain & Grow Your Best Clients to Achieve Success in the New Economy (35 Minutes View Time)
In today's turbulent and competitive environment keeping and growing those accounts that represent the "Corporate Jewels" is critical. This session will explore innovative "best practices" as depicted and supported by actual Case Studies. These "best practices" are being used globally by Fortune 1000 corporations today to grow and keep these most strategic customers. The session will focus on approaches for implementing People, Process and Technology Solutions that help organizations "Know and Keep" critical customers.
Resources Available:
White Papers
Webinars
Thought Leadership
Podcast
Publications
Blog (Strategic Account Management Blog)
Business Case Materials